Activity Day Trips
Andalucia and the Costa del Sol offer so much more than sun, sea and sangria. Our Activity Day Trips are designed to show you some of the amazing sights Andalucia has to offer in additon to adding a little excitment to your holiday.
Skydiving in Seville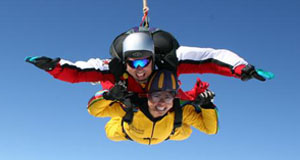 Skydiving is the ultimate adrenaline rush. You will experience the thrill as you free fall hundreds of feet towards the ground, then view the breathtaking scenery as you glide safely back to terra firma. We assure you if you have done it once you will want to do it again and again. We can offer you a tour to suit all your requirements, organise your transport and accommodation if you prefer to stay in Seville.
Balloon rides in Andalucia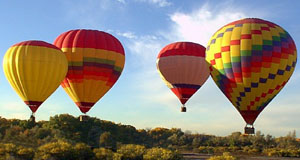 What better way to see the beautiful landscapes of Andalucía than from the air. This is a once in a lifetime experience and a great opportunity to view Spain from a different perspective. The exhilaration of take off followed by the peaceful feeling as you glide through the air leaving the hustle and bustle of the city behind is unparalleled. Experienced highly qualified staff will be with you on your trip so you can simply relax and enjoy the incredible ride.
Quad Bike Tours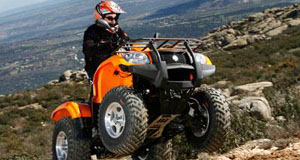 We offer amazing mountain range treks discovering some of the most stunning Mediterranean and Andalucian countryside. Our 300 cc quad bikes are fully automatic. They are ideal for novice and advanced riders so you just have to sit back and enjoy the ride. Your fully qualified team leader will guide the way whilst you enjoy the exciting Andalucian terrain. Whatever your ability you will experience driving over dry and wet river beds, high mountain tracks, plunging valleys as well as forests.
4x4 Jeep Safaris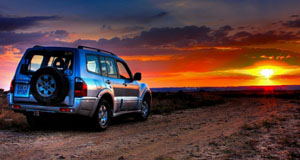 Take a jeep trip with a driver through the impressive rugged mountainous terrain of "Sierra de Las Nieves" Nature Park. You and your friends and family can enjoy the nature and wildlife associated with this area whilst your guide will give you information on the local history its flora and its fauna. 4x4 Jeep Safaris are an exhilarating, exciting day that can be enjoyed by adults and children alike.
Canyoning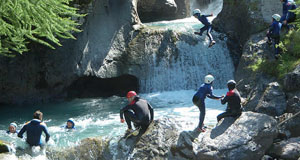 Canyoning is an extreme sport involving navigating down a water course. This exhilarating activity includes swimming, abseiling, walking, climbing, jumping, and scrambling, generally anyway to get down the river and its banks. Canyoning takes place in river gorges of unspoilt beauty sculpted by water over millions of years. Southern Spain's excellent climate and geology make it an ideal location for beginners to experience this incredible activity.
Ascari Race Track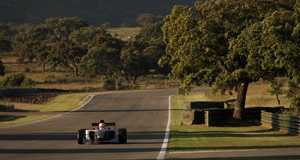 Spend a day driving a formula one car on a genuine race track or if you prefer you can try your motoring skills in a lotus, BMW or a Kart. Whatever you drive you will feel pure adrenaline combined with ultimate safety. Ascari is the most exclusive race resort in the world, its exciting track consisting of 26 corners and incredible cambers and slopes. The longest track in Spain with a length of 5.425m With your family friends or guests Ascari is the place to enjoy the ultimate in motor sports in Spain.
Sphereing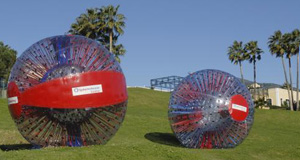 Ever fancied the idea of rolling down a hill at 40 kph well now you can, Sphereing! Come and experience the ride of your life.
What is harness sphereing? Well it's pretty simple; you climb inside a huge, big, bouncy ball, then you are strapped in so that you are nice and snug and then you are pushed down a hill. Hill rolling at speeds of 40kph is fast paced and exhilarating.
To enjoy Sphereing you will need to be daring, adventurous, free spirited and ever so slightly insane.